The easiest way to help us (besides fundraising) is to collect some things you and your family and friends do not need any more. We all have got some old clothes in the wardrobes or shoes already too small for our kids, old toys nobody played with for a long time, bikes, old computers, school accessories or even furnitures and plates. All those things do not worth a lot to us- but in Africa they may be priceless. Collect them, let us know and we will send them to Zambia.
What do we do with goods you collect for us?
After we collect goods from you they all go to our storage in Jędrzejów. Our volunteers unpack, clean, sort and put all of them into a big container. When the container is full we send it to Zambia which usually takes three months for the container to gets there.
We use them in our school
When the container arrives to Linda our volunteers and the local team sort those things and choose ones which are needed in our school for it's daily work like school accessories, pencils, notebooks etc. We also need a lot of toys to share among our students as gifts and prizes in some school contests or competitions.
We share them among schools and orphanages in the neighbourhood.
When we cannot make a good use of all of the things we have collected (like clothes for example) we pass them to the local organizations we collaborate with.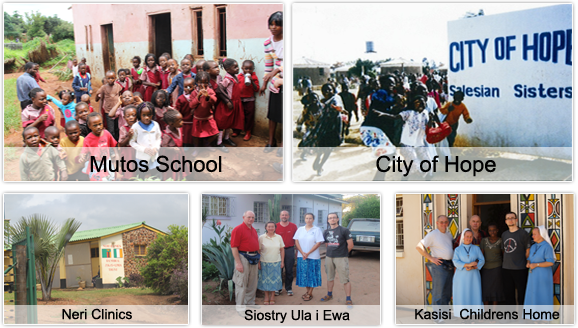 We sell some of the goods
Very close to the school we run a small shop where we sell some of the goods we have collected from you. The money we earn this way are used by us to pay the costs of transportation of the container or to buy other things we need for the school to grow and develope (like briks or cement to build new classrooms).
What kind of goods you can try to collect?
From our experience, the easiest to collect and the most needed in Linda are 4 types of things:
What else we may need?
Besides the usual type of goods people send to us, we also need in Zambia all other kind of things not listed above. We run preschool, school and a small cafeteria for our students so we collect all the things we can use there, not only school stuff and toys but also:

REMEMBER: we do not collect garbage!
Of course we do not expect you to send us some brand new and never used goods but we expect that all the things you send to us are ready to use and not destroyed in any way. Clothes suppose to be clean and ready to wear, computers should be working etc. We do not collect garbage!
Transportation- how do we afford it?
Africa is definitely the most expensive of all the continents, the prices in Zambia are twice as high as prices in Poland, so it is cheaper for us not only to send the goods we collect in Poland to Zambia but also to buy a completely new things in the stores and send there. Into one container we can load 25 tones of goods. The cost of sending one container to Zambia is 22 000 zloty (so it's around 0,90 zloty per kilo).
How do we transport those goods to our storage?
If the goods you have collected are not very heavy please send them to us through your nearest post office. We hope that if you put so much effort and time to collect those goods, you will also have no problem to send them to us and cover the cost of the delivery. But if you have collected so many things you can't just send them to us- plesase let us know and we will organize the transport from your place to our storage.
What can I do to get involved in the project?
If you are ready to help us, it is very simple- just contact us and let us know that you want to collect some goods in your neighbourhood, school, workplace etc. and just do it :)
How does the collecting goods work exactly?
First of all you suppose to contact all of tour friends, family, colleagues, classmates and other people you want to involve in the project and tell them about it. The more people are involved, the better. You can also recommend them to visit our webside to get more informations. Than all of you will start collecting goods you do not need any more. Peobably you would have to give all the people involved a deadline so it won't take them forever. After the deadline all of them will bring collected goods to your place, you will sort and pack them and send to us. It is very important to find a way to motivate people around you to participate in the project because it may be their last point at the daily schedule.
Where can you deliver collected goods?
When you have collected all the goods please contact us to organize the transport. If there are not so many goods you can send them to us by the post office but if you have a lot of boxes filled by stuff people gave you let us know and we will organize a transport.
Do I need a permission for that?
When you decide to collect goods in your own house or in the houses of your family and friends (people who know you personally) you do not need any permission becouse it is not a public action. You can also organize the project of collecting goods in your school or work place unless you get the premission from your headteacher or boss.
Collect goods for african kids in your school
We are more than happy to hear that many schools around the country want to be involved in that project. Some schools collected watepaper, sold it and sent us the money. In others students organized some events, gigs or auctions etc. to collect some money. We also organize some actions like that in schools before so we are more than ready to help you.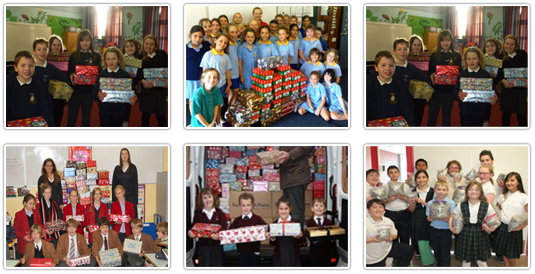 Collecting goods for Africa in Starachowice
Harcerze ze Starachowic w radio
First step: you need a permission from your school
If you are a headteacher in your school it's up to you if you allow your students to get involved in the project but if you are a student you are in a bit worse situation- you would have to talk to your teachers about the project first. Usually teachers are very open to that kind of projects and they help students to arange and organize the whole event.
Second step: contact us
When you have already got the permission from your school, please contact us and let us know that you will organize the collecting goods event in your school. We would love to share our experiences with you. We can also contact you with the students who have already organized that project in their schools, some tips from them may be very helpfull.
Third step: collecting goods
We can tell from our experience that there is a common way how to organize the collecting goods project well in your school. FFirst of all you have to be sure that everyone knows about the project . Make some posters or flyers and let everyone know what kind of goods do we need, make a deadline and be sure that they know what to do and how to do that. When the event is over you and your friends should organize the goods you have collected in gropus and pack them in some boxes. After that contact us so we can arange a transportation.
Mark the things you have collected, especially toys
Some students when the event was over decided to mark boxes based on the type of goods they have put inside. Also they attached to every single toy a short regards notes in English for our kids in Zambia who will receive those toys. Many of our kids in Zambia answered that letters and sent thank you notes in return.
Make a competition!
You can also organize some competition in your class or the whole school to collect even more goods. Of course it also depends on the decision of your teachers . Sometimes the competition ended with better grade will decide about the success of the whole project.
The final day- an African Day
At the final day of the project in your school you can organize something special for your mates- you can call it an African Day. On that day we would love to come to your school with our volunteers and tell you more about the project. For primary classes we can organize a lesson about a typical day of an african student and with elder students we can discuss the cultural differences and the issues of african economy and development. It is up to you.
Feel free to contact us
Asia is a manager of our african project so if you have any questions feel free to ask her. She will give you all the informations and details you need to get involved in our project.

Asia Śliwka

tel. 883 31 01 52